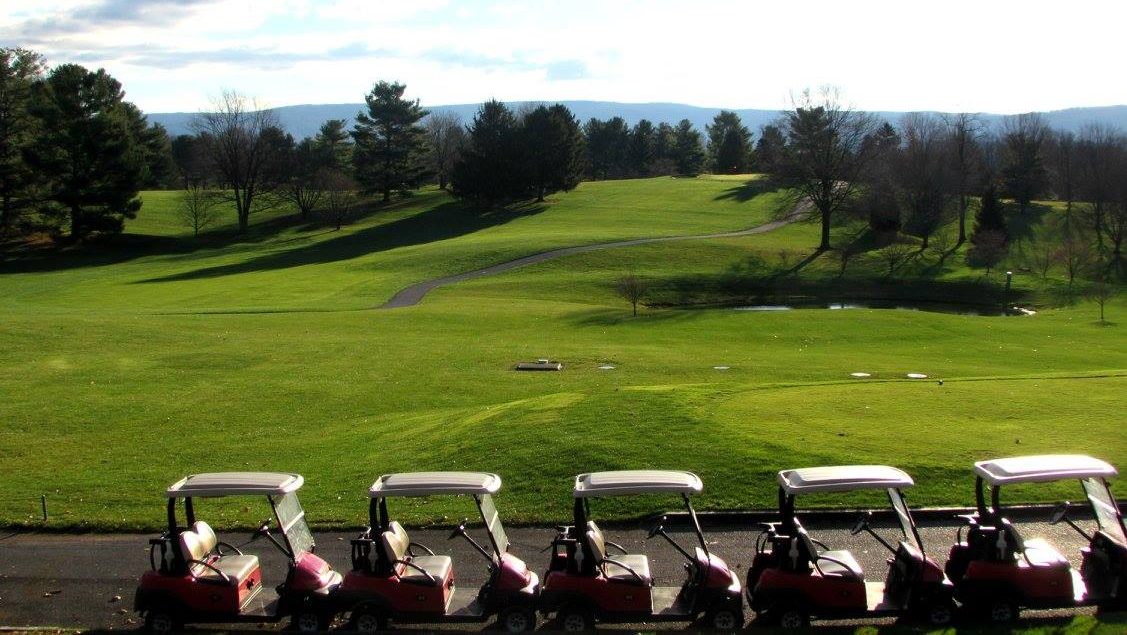 Dear Prospective Member:
I would like to take this opportunity to introduce you to the many wonderful amenities Shenandoah Valley Golf Club's 27-hole facility has to offer, and personally invite you to become a member of the Shenandoah Valley Golf Club family in 2023.
Once you've played our golf course at Shenandoah Valley Golf Club, you'll want to return again and again. Established in 1966, Shenandoah Valley Golf Club is a unique and affordable facility that includes unlimited golf cart use and no up-front Initiation Fee or monthly food minimums.
Perhaps you've thought about a club membership before but thought it was out of your price range. Once you've heard about the opportunities at Shenandoah Valley Golf Club, you'll change your mind. We have a variety of affordable membership plans available — plans designed for either families or individuals. A full golfing membership at our club is one of the best ways to guarantee that you'll be visiting often.
At Shenandoah Valley Golf Club you'll be able to sharpen your game with unlimited range access or with a private lesson/fitting in our Teaching and Fitting Center with PGA Director of Instruction, David Oates. For the more competitive golfer, our Tournament Committee at Shenandoah Valley Golf Club has created a season-long schedule of tournaments. Top name brands in golf equipment, apparel and accessories are always at your fingertips at the club's full service Pro Shop, open all season long.
Feel free to call or email me with any questions you may have. I look forward to the opportunity of showing you how Shenandoah Valley Golf Club is the best value in town.
Sincerely,
Doug Lancaster, PGA
Director of Golf
Email – dlancaster@svgcgolf.com
Phone – 540-636-4653
---
| | | |
| --- | --- | --- |
| Individual | $2,325/yr | Includes Cart |
| Weekday | $1,925/yr | Includes cart M-F, $20 Cart Fee on Weekends/Holidays |
| Family | $2,925/yr | Includes Cart |
| Player Card | $200 | 18 Hole with cart, Anytime $35 including Weekends/Holidays |
| Range Plan | $250 | |
| Locker Fee | $200 | |
Membership Inquiry
Shenandoah Valley Golf Club – Pace of Play
The number one problem in golf today, as evidenced by the overwhelming golfer complaint, is SLOW PLAY! In the interests of avoiding slow play, it is the duty of all players to keep up with the group in front, not in front of the group behind. The following tips can help you keep pace with the group in front of you at all times.
In the event of a lost ball, call the following group through immediately
Move quickly between shots and be ready to play when it is your turn
Leave carts on the side of the green nearest the access to the next tee
Do not mark scorecards on the green
Do not take excessive practice swings and do not replay putts after completing the hole when other groups are following
In other than stroke competitions, pick up your ball when you cannot score
In the interests of speeding up play, players are encouraged to adopt the 'ready golf' principles – no honours on tee or green (the first player ready plays first) and staying ready in the fairway to play when clear ahead.
If players are prevented from compliance by the slowness of players in front and there is a clear hole ahead of the players in front, the players being prevented from compliance must notify the players in front that they intented to play through and the players in front must then immediately stand aside from the line of play and allow them to pass.
Remember, by keeping pace you make the game more enjoyable for everyone!